Recommended Global Chemical Engineering Conferences
Nanotech-2020
About Conference
About Conference
Conference Series LLC LTD is a renowned organization that organizes highly prominent conferences around the world. Nanotech-2020 welcomes all the participants around the globe which is going to be held during April 27-28, 2020 at Amsterdam, Netherlands. The subject of the event is, "Latest advancement in the field of Nanotech."
The main objective of the conference is to spread awareness about Nanotech-2020. The Nano science and Nano Technology certification corporation offers several different options for board certification in Nano science and Nano Technology Certification. Nano science and Nano Technology is an intentional process and ensures that Technologist, Professionals, Industrialists, Researchers, Innovators and students must have proper knowledge and qualification of a particular speciality.
Nano science and Nano Technology Conference is a global platform to discuss and learn about Nano science, Nano Technology, Robotics , Material science, Biotechnology, Tissue Engineering, Bio Sensor.
NanoTech-2020 is included of Plenary Sessions, Keynote Speeches, Oral Presentations, International Workshops, International Symposiums, Poster Presentations,
B2B Meetings, Q&A sessions, Panel Discussions, Industry expert interactions, Roundtable meetings, Best Poster awards, Best Oral presentation awards, Young Researcher Forums (YRF), e-Poster presentations, Video presentations by the experts from both Industry & Academic.
Conference Series Organizes 1000+ Global Events Every Year across the USA, Europe & Asia with support from 1000 more scientific societies and Publishes 700+ Open access journals which contain over 100000 eminent personalities, reputed scientists as editorial board and organizing committee members.
Why to attend:
International Conference on Advanced Nano science and Nanotechnology conference brings together experts, leading researchers, scholars, scientists, Doctors, professors from fields of Physics, Biotechnology, Tissue Engineering, Electrical Engineering, Businessman, Material science, Computer Science and other related sectors to interact and exchange ideas about the state of the art technologies related to Nano science and Nano Technology. This conference will also provide an insightful understanding to the issues arising out of the Nano science and Nano Technology, Material Science, Tissue Engineering, Biotechnology, Bio sensor and remedies from that. NanoTech-2020 provides an Opportunity to interact with eminent Scientists, researchers, Business Leaders, experts from all over the world. The little effort put by the Artificial intelligence conference 2019 will help us in taking a big step in the field of Nano science, Nano Technology, Robotics , Material science, Biotechnology, Tissue Engineering, Bio Sensor.
Target Audience:
• Directors of companies
• Researchers
• Professors
• Lecturers
• Scientists
• Students
• Managers & Business Intelligence Experts
• Research students and Research Institutes
• Advertising and Promotion Agency Executive
Session and Tracks
Track 1

: Nano Science and Nano Technology
Nano science and nanotechnology are the research and application of very small things and can be used beyond all the other science areas, such as chemistry, biology, physics, materials science, and engineering. Nanotechnology is the use of matter on an atomic, molecular, and supramolecular scale. Nanoscience is the subject of structures and materials on the measure of nanometers. To give you a concept of how long a nanometer is, this printed page is about 75,000 nanometers thick. When structures are made small sufficient—in the nanometer size range—they can take on interesting and valuable resources.
Nanoscale structures have lived in nature long before scientists started studying them in laboratories. A particular strand of DNA, the structure block of all living things, is about three nanometers wide. The systems on a morpho butterfly's wings include nanostructures that transform the way light waves interact with each other, giving the wings sparkling metallic blue and green hues. Peacock feathers and soap bubbles also get their shimmering colouration from light interacting with structures just tens of nanometers thick. Scientists have even created nanostructures in the laboratory that simulate some of nature's wondrous nanostructures.
Materials science is essential for the evolution of technology and has been or thousands of years. Various materials have different strengths and weaknesses and are used for various purposes. Materials Science and Engineering is the subject of all materials, from those we understand and use every day such as a glass or a portion of sport material to those used in aerospace and medicine, through that judgment how materials work, can create new materials for new applications as well as grow existing materials to improve performance. They can restrain the structure of a material, from an atomic level up..
Nanotechnology includes science, designing and innovation and involves imaging, measuring, visualising, and controlling issue at the Nanoscale. The improvement of interesting nanoscale structures can overpower the industry, including hardware, pharmaceutical, and consumer items. Utilizing Nanotechnology, materials can completely be made more powerful, more moderate, more durable, more reactive, more sieve-like, or more regular electrical conductors, with many other features. Several everyday industrial products are currently on the demand and in daily use that relies on nanoscale material processes.
Track 4: Nano Robotics
A robot that allows exactness collaborations with Nano scale issue, or control with Nano scale determination. Such types of gadgets are more identified with microscopy or checking test microscopy, rather than the portrayal of Nano-robots as atomic machine. Nano robotics, including specific design issues such as sensing, power communication, navigation, manipulation, locomotion, and on-board computation, has been presented in the medical context of Nano medicine by Robert Freitas.
Components of Robot

Robots & Society

Micro Robot

Robots in Defence
Molecular Nanotechnology is nanotechnology using "molecular manufacturing", and envisioned technology based on positionally-controlled mechanochemistry led by molecular machine systems. It includes connecting physical principles described by chemistry, various nanotechnologies, and the molecular machinery of life with systems engineering systems discovered in modern Nanoscale industries. The desire in molecular nanotechnology would be to coordinate molecular reactions in positionally-controlled positions and orientations to obtained desired chemical reactions, and then to construct systems by further grouping the outcomes of these reactions.
Nanomedicine and Nanobiotechnology is a part of the engineering that includes the development and application of materials and devices to analyse biological methods and to treat the condition at the level of particular molecules and atoms. It also requires manipulating materials at the Nanoscale to accomplish superior performance in the analysis, prevention, and prescription of disease. The research holds sub-cellular imaging and functionalized nanomaterial-drug based programs. These technologies are especially focused on intervening and diagnosing condition processes including cancer, kidney-related diseases, and neurodegenerative disorders.
Neuroengineering concentrates on the progress of artificial devices and innovative materials to be functionally and structurally interfaced with the central nervous system (CNS). Presently, there is the expectation that materials science and nanotechnology will be capable to address these difficulties and lead to inventions at the level of the interfaces between artificial transducers/actuators and living cells. Nanoparticles can insert the BBB of in vitro and in vivo models; and therefore can be used to generate diagnostic devices as well as nano-enabled control systems that can neglect the BBB to promote conventional and innovative neurotherapeutic interventions such as drug therapy, gene therapy, and tissue reformation.
Nanodevices, the fastest moving section of the general market, the Nanotek study includes in smart sensors and smart performance systems, Magnetic Nanodevices, Nano-biosensors, Nano switches, Optical biosensors, and biologically motivated devices are predicted to convey at an exceptional 34% CAGR. Nano-biosensors for 78.eight% the phase Nano switches & Optical biosensors is expected to develop to $fifty two.7 billion via 2019 and record a healthy 20.7% CAGR. Nanosensors will better hit upon the origin of sicknesses along with cancer or coronary heart ailment, and Nanomarkets expects the marketplace for biomedical nanosensors to achieve around $800 million in 2019. around 18 universities and 53 new study initiatives are presented in Nanotechnology conference.
Nanotechnology is growing frequently important for various sectors. Encouraging results and applications are already being produced in the fields of nutrient delivery systems by bioactive Nano encapsulation, biosensors to identify and quantify pathogens organic compounds. The responsiveness and performance of biosensors are being developed by applying nanomaterials for their development. The use of these nano materials has permitted the introduction of numerous new signal transduction technologies in biosensors. Many scientists have associated themselves to know the application and the advantages of nanotechnology in various areas of the food industry that introduce bioactive Nano encapsulation, edible thin film, packages and Nano sensor.
Nanotechnology is an empowering technology that deals with Nano-meter sized objects. It is supposed that nanotechnology will be produced at several levels: materials, devices and systems. The combination of biology and nanotechnology has led to a new generation of Nanodevices that opens the possibility to characterize the chemical, physical, mechanical, and other molecular properties. And it can be even employed to distinguish the particular molecules or cells at exceptionally high throughput. Nanoparticles with unique chemical compositions, sizes, shapes, and surface chemistries can be engineered simply and this method has a wide range of applications in biological systems. The benefit of nanotechnology to biomedical sciences refers to the production of materials and devices created for interaction in sub-cellular scales with a large degree of specificity.
Nanomedicine encourages the convergence of nanotechnology and medicine it is described as the application of nanotechnology in healthcare. The area of tissue engineering has progressed in phases: initially, researchers searched for "inert" biomaterials to act solely as replacement structures in the body. Tissue engineering is categorised as an associate field of biomaterials and engineering. It concentrates on the use of cellular and material-based treatments aimed at targeted tissue reformation caused by traumatic, degenerative, and genetic disorders.It covers a wide range of applications, in practice, the term has come to describe applications that repair or reinstate structural tissues (i.e., bone, cartilage, blood vessels, bladder, etc.). Presently, these Nanoscale technologies are growing to the forefront in medicine because of their biocompatibility, tissue-specificity, and combination and expertise to act as therapeutic carriers.
Nanotechnology could be strategically executed in new developing drug delivery systems that can increase drug businesses. Such a plan would be implemented to drugs chosen for full-scale development based on their security and ability data, but which fail to enter clinical development because of inadequate bio pharmacological properties. The new drug delivery methods are required to enable pharmaceutical companies to reformulate existing medications on the market, thereby increasing the lifetime of goods and enhancing the performance of medications by increasing effectiveness, safety and steady adherence, and ultimately disgracing healthcare expenses.
The development of nanomaterials and nanotechnology has obtained another time in the area of Nano prescription. The use of the Nanomedicine in the various fields of a solution is allowing humankind for the leap ahead in medication conveyance, some support with blooding cleansing, tissue design growth moreover related fields of medication. The business sector research says that the Nanomedicine deals for the disease resolution has crossed $7.1billion in 2009 and with more than 230 companies in Nano informatics and 45 items worldwide of Nano bio-innovation at least $4.6 billion in innovative work is been presented each year. More than 490 universities of Nano solution throughout the globe and around 54 industrial ventures in India are researching medication conveyance and biomedical instrumentation. Approximately $9,600 million is been supported by this business. Tissue structure is the Present research which is concentrated by the United Kingdom
Track 14: Environment, Health and Safety Issues:
Health and Environmental Safety of Nanomaterials address concerns about the result of nanomaterial's on the environment and human wellness and monitors the safety of particular nanomaterial's. Understanding the unique chemical and physical properties of nanostructures has a diode to various improvements within the applications of nanocomposite materials. Whereas these materials have an importance during a Brobdingnagian vary of sectors, their potential for toxicity should be understood.
Nanotechnology is the science and creating of controlling point on oddly little scales to make devices with the novel solution, natural and organic characteristics. Collectively new logical queries might be motivated and tended to by the reagents and gadgets at the nanoscale. The focal portions of structures science are hereditarily customized orders inside cells and systems of cells. These parts make up the association, what's more, the capacity of individual cells and tissues accordingly to natural flags, for example, cell-to-cell correspondence inside organ frameworks and entirety living beings
Track 16: Nano Biotechnology
NanoBioTechnology is the method of engineering principles with relative to molecular functions and nanodevices. Medical Nanotechnology is the relevance of scientific aspects to a natural process that includes Nanomedicines, Tissue Growing Nanostructures, Cell synergies with nanoparticles etc. Innovative opportunities and future scope of nanotechnology are increasing its absolute importance in nano life sciences.
Track 17: Nanotechnology in Water Treatment:
Nanotechnology introduces to a wide range of tools, methods, and applications that simply include particles on the estimated size scale of several to hundreds of nanometers in diameter. Particles of this size have some unique physicochemical and surface properties that allow themselves to novel uses. Surely, advocates of nanotechnology recommend that this state of research could provide to solutions for some of the important problems we handle on the global scale such as assuring a supply of secure drinking water for an increasing population, as well as discussing issues in medication, energy, and farming.
Track 18: Nano photonics, Nano Imaging, Spectroscopy & plasmonic devices
Nanophotonics is an enabling technology which involves with the application of photonics at nanoscale dimensions, where field improvement effects which appear in new visual aspects offering better performance or new functionalities in photonic devices and includes a broad category of topics, including metamaterials, plasmonics, high-resolution imaging, quantum nanophotonics, operative photonic materials. This technology potential to results across an extended range of photonics produce such as high-efficiency solar cells to ultra-secure information to personalized health monitoring mechanisms
Market Analysis
Europe accounted for 33% market share in global nanotechnology market revenue in 2015 after Americas region and is forecast to grow at a CAGR of 15.8% to reach $3.88 billion by 2021. APAC region is projected to grow at a rate of 20.9% CAGR during the forecast period 2016-2021.
The analysis report informs that the global nanoparticle market is expected to reach USD 91.1 million by 2020 at a CAGR of 5.4% from 2015-2020. The market growth is being improved due to the increased emphasis on Nanotechnological research and funding provided by the government to carry out the R&D in this domain. The markets of China, Brazil, India, and South Africa are attaining high growth prospects for the companies involved in R&D of nanotechnology and nanoparticle analyzing instruments distribution.
The prime position in global nanoparticle analysis market was occupied by the Malvern Instruments Ltd in U.K. in the year 2014 and over the past few years, it has adopted various advances and strategies to maintain its prime position in the global market. The other companies such as HORIBA Ltd. (Japan), Beckman Coulter (U.S.), Shimadzu Corporation (Japan), Agilent Technologies, Inc. (U.S.), Microtrac, Inc. (U.S.), Hitachi, Ltd. (Japan) and Wyatt Technology Corporation (U.S.) also holds a good position in the nanoparticle analysis market.
The global market of Nanoscience is Calculated to achieve a price of $6000 million by 2020 and is predicted to inscribe a CAGR of ten.24% between 2016 and 2020. North America holds the biggest market followed by Asia-Pacific. Europe Industries is calculable to be most growing at a gentle rate thanks to economic recovery within the region along side the increasing concern for the building insulation and energy savings.
The global composites market for core materials is estimated to increase from USD 1.17 Billion to USD 1.92 Billion from 2016 to 2020 respectively and a CAGR of 8.77% is expected between 2017 and 2022. There may be an increase in the market of core materials as manufacturers of materials are signing supply agreements with end-use industries to hold on and improve their market in the composites.
The global market of microspheres and flexible pipe market is estimated to reach USD 6.63 Billion by 2022 with a CAGR of 9.02% between 2017 and 2022 and USD 1,111.3 Million with a CAGR of4.0% between 2017 and 2022.
The cooling materials market was valued at USD one.82 Billion in two016 and is roughly calculated to achieve USD 2.97 Billion by 2021, at a CAGR of ten.5% from 2017 to 2021. the world conductive textiles market was valued at USD one.02 Billion in two016 and is projected to achieve USD 2.11 Billion by 2021, at a CAGR of fifteen.6% from 2016 to 2021.
Major Nanotechnology Associations around the Globe
Brazilian Nanotechnology National Laboratory, Brazil

National Center for Nanoscience and Technology, China

National Institute for Nanotechnology, Canada

EU Seventh Framework Programme, Europe

National Centre for Nano-Structured Materials CSIR, India

Institute of Nano Science and Technology, India

Iranian Nanotechnology Laboratory Network, Iran

Collaborative Centre for Applied Nanotechnology, Ireland

Russian Nanotechnology Corporation, Russia

Sri Lanka Institute of Nanotechnology, Sri Lanka

National Nanotechnology Center (Nanotech), Thailand

Nanomedicine Roadmap Initiative, USA

American National Standards Institute Nanotechnology Panel (ANSI-NSP)

Nano Ned, USA

National Nanotechnitiative, USA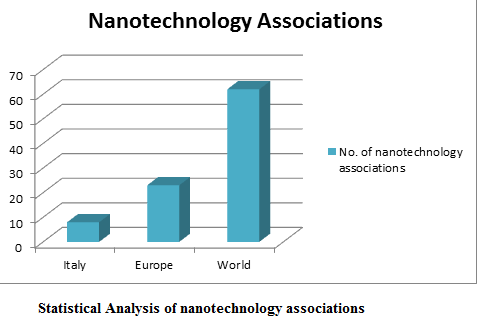 Major Material Science Associations around the Globe
American Chemical Society (ACS)

American Physical Society (APS)

The Materials Information Society (ASM International)

The Materials Research Society (MRS)

Microscopy Society of America (MSA)

The Minerals, Metals & Materials Society (TMS)

Sigma Xi: The Scientific Research Society

International Society for Optical Engineering (SPIE)

The American Ceramic Society (ACers)
Why Amsterdam
Amsterdam is the capital and most populated city of the Netherlands, with a population of 866,740 within the city proper, 1,380,872 in the urban area. Amsterdam is in the region of North Holland. Amsterdam is colloquially referred to as the "Venice of the North" due to its huge number of canals which are a UNESCO World Heritage Site.
Amsterdam grew one among the foremost renowned ports within the world within the Dutch Golden Age of the seventeenth century and have become the leading centre for finance and trade. The nineteenth and twentieth centuries, town developed, and lots of new communities and areas were planned and engineered. The capital of The Netherlands securities market is that the oldest securities market within the world. Amsterdam's foremost attractions introduce its historic canals, the Rijksmuseum, the Vincent van Gogh museum, the Stedelijk depository, dwelling house capital of The Netherlands, the Concertgebouw, the Anne Frank House, the Scheepvaartmuseum, the capital of The Netherlands museum, the Heineken expertise, the Royal Palace of capital of The Netherlands, Natura Artis Magistra, Hortus Botanicus capital of The Netherlands, NEMO, the city district and a number of other cannabis low retailers.
Amsterdam is noted for its hazy coffeeshops – the cannabis cafes higher renowned for merchandising bud than production beans – however these feted business operate during a in spades gray area of the law, not least as a result of the sale, production and possession of cannabis is technically embezzled within the European country. even so, coffeeshops square measure allowed to trade marijuana; indeed, they're granted permits to try to to thus.
Scope and Importance:
It presents a business overview and gives penetrations into the market trends, market size, demand drivers and difficulties that affect the growth of the market. Knowledge of key players and the market size, also new merchandise developments including R&D activities, will also be included. Secondary sources referred to for this research include magazines, journals, corporation financials, press releases, databases, yearly reports, company websites as well as government sources.
Past Conference Report
32nd International Conference on Nanoscience, Nanotechnology and Nanoengineeringwere successfully hosted by Conference Series LLC Ltd in Rome, Italy during November 18-19, 2019. The conference was organized around the theme "Latest Technologies and Innovative Concepts in the Field of Nanotechnology". All the support and cooperation from the Organizing Committee Members, Researchers and the Speakers had made EURO NANOMAT 2019 a successful event.
The conference was initiated by the Keynote Forum and we are chuffed to thank all our Keynote Speakers, Honorable Guests, Speakers and Conference Attendees for making the event fruitful.
The meeting was carried out through various sessions, in which the discussions were held on the following major scientific tracks:
· Nanoscience and Technology
· Future Challenges in Nanotechnology
· Materials Science and Engineering
· Nano Engineering
· Nanophotonics
· Nanochemistry
· Nanotoxicology
· Nanoelectronics and Biomedical Devices
· Nano Biotechnology
· Pharmaceutical Nanotechnology
· Nanotechnology in neuroscience and neuroengineering
· Nanomedicine Applications
· Nano-surgery
· Nanodevices and Nanosensors
· Nanotechnology in Cancer Treatment
· Nanotechnology in Tissue Engineering
· DNA Nanotechnology
· Forensic nanotechnology
· Nano Materials Synthesis and Characterisation
· Graphene and its Applications
· Molecular Nanotechnology
We thank all the members who supported the conference by encouraging healthy discussions. Conference Series LLC Ltd expresses its gratefulness to the Organizing Committee Members for their generous support and helps towards EURO NANOMAT 2019. We are pleased to announce our next coming conference "34th International Conference on Advanced Nanoscience and Nanotechnology" to be held in Amsterdam, Netherlands during April 27-28, 2020.
To Collaborate Scientific Professionals around the World
Conference Date April 27-28, 2020
For Sponsors & Exhibitors
Useful Links
Past Conference Report
Supported By
All accepted abstracts will be published in respective Conference Series LLC LTD International Journals.
Abstracts will be provided with Digital Object Identifier by